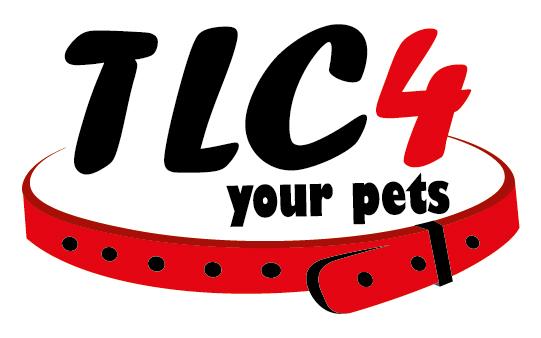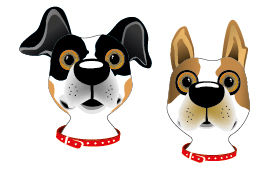 We started to use TLC4 Your Pets in 2011 when we got Becky as a puppy and have used regularly since then. It is very reassuring to know that Becky is safe and has active walks with lots of stimulation whilst with Janet. As a result of spending time there, Becky has developed very good social skills with other dogs.
We use Janet for both day care as well as overnights and would recommend Janet and TLC4 Your Pets to everyone. For Becky, Janet is part of her extended family and is always excited to spend time with Janet and other dogs.
Anne & Sean (Becky)
~~~~~~~~~~~~~~~
I started to use TLC4 Your Pets back in 2012 as one of my cats was no longer being vaccinated, plus I wanted to avoid the trauma it is for cats to go from their home to a cattery. In addition, as I have an elderly parent living abroad, I wanted to be able to rely on a trustworthy person to step in at short notice when the time comes for me to have to travel there in an emergency.
Janet has fulfilled everything I could have asked for. She is kind and caring with my cats, reliable, and leaves things cleaned up and tidy, as well as being a very nice person. I found her by doing a web search but was encouraged that she had been a volunteer at Animal Care and also that she knows a friend of mine.
So, if you need help for your pets, do get in touch with her.
Liz (Dustie)
~~~~~~~~~~~~~~~
We have been using TLC4 Your Pets for over 7 years now. We have a large 10 year old soft playful boxer dog, who on the occasion when he has used kennels, has been very fretful and distressed on his return home.
When he goes to stay with Janet at TLC4 Your Pets, he literally can't wait to get in the house. He enjoys playing with Janet's dogs, and when we collect him, he is completely relaxed, and life continues as normal.
We trust Janet completely with our dog, knowing that he is exercised and socialised in such a caring environment when we are away, I would recommend Janet without hesitation.
Gill & Nev (Oscar)
~~~~~~~~~~~~~~~
Janet has looked after my cats for a few years now when I have been away. The cats are much less stressed than if they were to be placed in a cattery and get food and attention twice a day from Janet. I genuinely believe they are much happier this way. I have used her for short periods of time away and for when I have gone abroad; at all times I trust her completely with the animals and will continue to use her services every time I am away.
Christine (Lola, Gus & Heidi)
~~~~~~~~~~~~~~~
Janet has looked after Boo since a small puppy both in her home, puppy visiting in our home and dog walking him whilst we are out at work ever since. He also stays with Janet if we go on holiday. Boo adores Janet – definitely the favourite person and he is looked after so well and has so much fun. The service provided has always been totally reliable and Janet is now a bit of a local hero in these parts!
Katherine (Boo)
~~~~~~~~~~~~~~~
I needed Janet to care for my six rescue piggies for a few days a week when I obtained a very good temporary contract. Without Janet, I could not have accepted the contract and she gave me peace of mind, as she was reliable, sensitive and caring and I could trust her coming into my home when I was not there. She offers very good advice and support especially when one of my older piggies died suddenly, she was there for me. She went beyond her call, as she took in my other piggy so that she could be with her piggies until I could find her another suitable companion from a rescue. As such, I highly recommend Janet to work with guinea pigs, as she understands their needs and gives them excellent care.
Liz
~~~~~~~~~~~~~~~
I have been using this service for 6 years now.
My dogs are not walked as I do that before and after work. But I use this service for letting my dogs out half way through my working day. A chance to toilet, some fresh air and some interaction with a human.

Janet has a key to my house. There is no one else in except the dogs and cat. I find her totally trustworthy with the care of my dogs and having access to my house.

A service such as this is invaluable to me as this gives me piece of mind that my dogs are being cared for and having interaction whilst I am away working.

Long may it continue and I recommend 10 times over.
Mel (Flynn & Izzie)
~~~~~~~~~~~~~~~
I trust Janet to look after my cat in the comfort of our home. It is obvious how much she cares for animals and she always does a wonderful job of looking after all of Oliver's needs whenever I need her. I always come back to a clean house and a chilled-out pet. What more could you ask for? Don't put your pets in kennels, call Janet for your pet care needs while you are away. I wouldn't ask anyone else. I recommend without reservation.
Andrea (Oliver)
~~~~~~~~~~~~~~~
Janet has been looking after our cats for several years. She is extremely kind, caring and professional. I always feel guilty leaving them at home but knowing Janet is coming - the guilt doesn't last for long! It's fantastic knowing they are in safe hands. We're not very organised but Janet is so good at helping out at short notice - she comes very highly recommended by us and our cats, Ollie and Archie!
Liz & John (Ollie & Archie)
~~~~~~~~~~~~~~~
I first got to know Janet through my daughter who has a dog. Janet walks Boo and looks after him in her home when they are away. We have Max a 10yr old cocker spaniel who is lively and affectionate and loves lots of attention. It is clear to us that Janet is a natural with animals, she is calm and confident with them and this combined with her knowledge regarding animal welfare makes her an ideal carer. He is always delighted to see Janet and we know that while we are away he will be cared for in her home as he is in ours.
Gill & Wyn (Max)
~~~~~~~~~~~~~~~
Janet has minded our cat Bill several times and we've been really pleased. It's given us great peace of mind to know that Bill is being looked after at home in the place he feels safe and happy. Bill is always in a great mood when we return home, too.

Janet is more than happy to go the extra mile and has always been accommodating with our requests (like giving him salmon for his Christmas dinner!). We're really happy and impressed with the cat-minding service and will continue to use it as long as we are in Lancaster.

Amy & Anthony (Bill)
~~~~~~~~~~~~~~~
We have used this service now for over 7 years and totally recommend it to anyone who loves their pets. Our Dog has always been looked after to the highest of standards and we feel totally relaxed at leaving her there. Janet is very obliging and flexible, and it has given us much more freedom as we know our dog will be safe and happy whenever we choose to go away. We used to use kennels and they were fine, this service however, is far more personal and just like home for our dog.
Glynis & Kevin (Millie)
~~~~~~~~~~~~~~~
We have found Janet simply by searching Google. She has taken good care of our lovely cat Lilly on a few occasions and, thus, we are completely satisfied with her attitude and service. Lilly seemed to be very pleased as well. We will certainly use Janet´s service in the future and strongly recommend her to anyone.
Vesna & Zoran (Lilly)
~~~~~~~~~~~~~~~
Janet has been looking after our cat Buckules since we moved to Lancaster in 2014, and whenever we have been away we always come home to a very calm and happy cat - which is saying something as he is a highly-strung boy at the best of times! We can't recommend Janet highly enough and never have any hesitation in asking her to step in when we need to be away.
Suzi (Buckules)
~~~~~~~~~~~~~~~
I have been using Janet as my cat sitter for over a year now and she is an absolute life saver!! It's been great for me and the cat, as he can get quite stressed being outside of his home environment, so it is perfect if someone can come to him, which Janet has done numerous times now. I've left him for weekends and up to 2 weeks at a time and I've always felt confident that my cat is being looked after well.

Janet is very reliable and trustworthy and I like the fact that I get the odd update when I am away. All in all, Janet provides a great service and I wouldn't hesitate to recommend her to anyone else requiring cat sitting! I have tried others in the local area and Janet is definitely the best for me and what I need. Thanks again.

Amy (Simba)
~~~~~~~~~~~~~~~
Janet is an experienced pet owner herself and so whenever we cannot take our dog with us, we have complete peace of mind when leaving him with Janet. We know he will receive home from home TLC in her care.
Pam (Max)